Price List 2019
INDIVIDUAL RATES for STANDARD double occupancy. Minimum stay 4 days. Stays preferably with Saturday and Sunday arrivals and departures. Free stays until 17 June and from September 9.
FLEXIBLE HOURS air-conditioned restaurant (entrance to the hall) 12:30 to 13:15 and 19:30 to 20:15
PERIOD
Min. B&B
per person per day
Max. All Inclusive
per person per day
May
from € 33,00
to € 70,00
June
from € 38,00
to € 85,00
July
from € 45,00
to € 105,00
August
from € 47,00
to € 115,00
September
from € 33,00
to € 85,00
The price of full board includes:
Accommodation in double STANDARD room with French balcony, air conditioning, all with new services (shower, hairdryer), TV, telephone, safe, mini fridge, fan, high-speed WI-FI, free drinks self service, occasionally an aperitif, a typical dinner or themed evening, bar, dessert buffet. Transfer to / from the bus station / train.
For the children: MINI CLUB from 3 to 10 years (about 2-3 hours a day)
SNACK from 15.00 hours.
All Inclusive also includes:
Drinks on meals (water, house wine or beer or coca cola or fanta), 1 beach umbrella and 2 sunbeds per room on the beach (first 3 rows surcharge payable to the lifeguard). 2 SHEETS for the beach.
On the beach: cabin in use, adult and children's entertainment: gym, beach volleyball, board games, bowling, tournaments, mini club (periods and times) and a children's playground.
Kids in Standard Room
Reduction in room with two adults:
0-3 years flat rate fee of € 10,00 per day (€ 20,00 per day, from 08.05 - 08.26).
From 3 to 6 years 50%.
From 6 to 12 years 40%.
From 12 on 30%.
Kids in Sea Front Bedroom
Reduction in room with two adults:
0-6 years- 30%

6-12 years - 20%

3° bed for adults always - 10%
The sea front room has a large PANORAMIC balcony and bathrobe in use, in addition to regular bath kit.

Offerte Famiglia
On the page you will find Family Offers Promotional Weeks with children free up to 16 years!
Reductions:
-30% discount for 3rd bed in the STANDARD room and - 50% up to 06.17 and 09.02
Connecting Rooms 3rd and 4th bed: - 30% (regardless of age)
Half board: from € 3,00 to € 5,00 per day
Extra charge:
SEA FRONT Room from € 15,00 to € 30,00 per room
Single STANDARD room from € 5,00 to € 10,00 per room
STANDARD room with balcony from € 3,00 to € 5,00 per day per room
Stays of less than 4 days from € 5.00 to € 10.00 per day per person
PARKING stays shorter than 4 days € 5,00 per day at 1.5 km served by shuttle bus to call (covered and guarded 24h / 24h).
STANDARD Double room for single use from € 25,00 to € 35,00 per day (from 08.05 to 08.26 2 adult rates apply)
4 paws friends (up to 8 kg) allowed on request for € 25.00 per stay (no board)
Ours special offers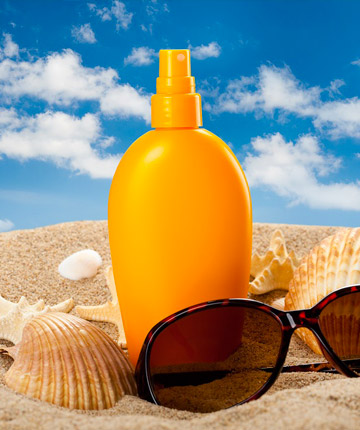 Services on Request
Extra meals and guests for lunch or dinner Euro 25,00 per person.
Breakfast and extra guests to Euro 6.00 breakfast.
Late check-out: use of the room and the car park until 18:00 from € 25.00 to € 60.00 (to be agreed with the secretariat).
Conditions
Many offers are not cumulative and only for stays of a week.
The room is available from 13 hours on the day of arrival, unless otherwise more favorable availability, at 09:30 am the day of departure, as well as parking.
Performance starts with lunch (within 01.30 p.m.) on the day of arrival and include breakfast on departure day (whatever the meal of the day of arrival)
The meals will not be deducted, but if required, can be replaced with packed lunch with sandwiches, fruits and water
When booking is required a deposit
(Essential for final confirmation) of approximately 2 days of stay, to be secured by credit card, bank transfer or postal order.
For bookings with an upcoming arrival, credit card number and expiration date are required.
We accept payments:
- Cash (to the extent allowed by law EUR 3,000.00);
- Credit Cards (Visa, Master Card, Diners);
- ATM (and Maestro);
- check-in checks accepted only the day;
- Wires will stay in balance to make the check-in day
Early Departures
For customers who anticipate the departure, will be charged the cost of the room for at least 3 nights, as expected in the field of tourism, the Chamber of Commerce of Pesaro and Urbino.
Cancellations
The deposit is not refunded, but with 20 days notice of arrival, will be available to the customer for a future stay of equal duration, depending on the availability of the Hotel.